"TWO VIZSLA GREATS, Kutya & Pistol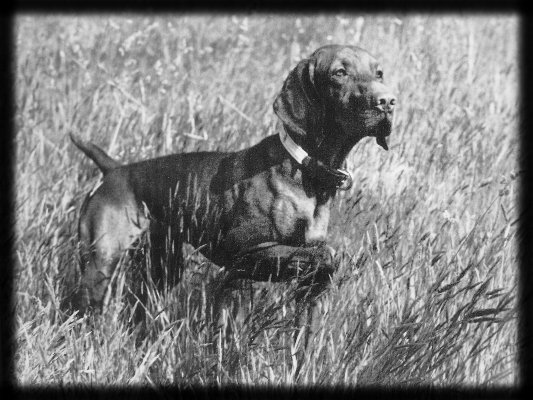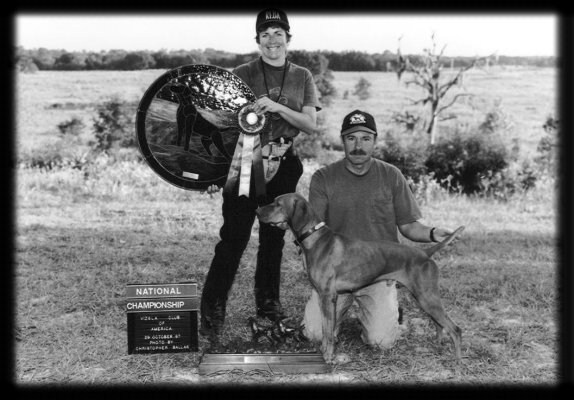 "Kutya" The AKC & Vizsla First Triple Champion
"Pistol", the AKC Sporting Group All Time Winning Gun Dog
"HRR" Fine Print
Be advised that the primary problem of doing hard copy publishing of a viable resolution is "living" with those old photos. 8x10 scanned at no less than 300 dpi are the best to work with. Photos can NOT be reproduced at larger than their physical size. Another option is to take a multi mega-pixel photograph of the smaller photos which in turn, can be reproduced at larger than the original. Keep in mind that scanning lets in less shadows than megapixel photos. Sometimes a photo "is what it is" & we just have to live with the status quo.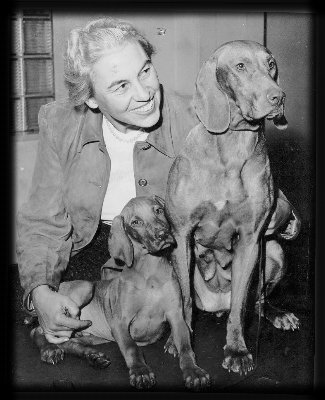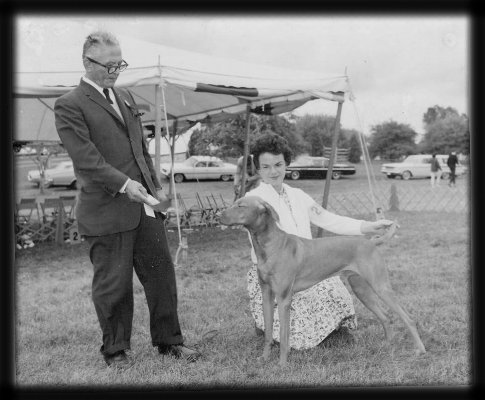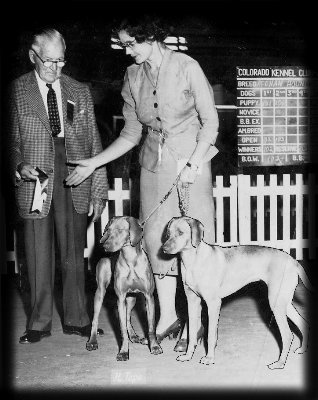 (late 1940's Elisabeth Mihalyi, Panni & Csitri; early sixties CH Csopi v Hunt with Jane Kemp (Forsyth) handling; Joan Hunt with her Brace Sporting Group winner early 1960's
Above are photos of dogs & persons one are examples
of people & dogs that might be presented in VIZSLA NEWS in the next year.