"Making A Point" by MVVC Oct 2009
So far whenever I take a lot of photos ( I try to use the 3-burst) at an event, there always seems to be an extra storyline revolving around a predictable or even unpredictable common thread. This field trial was no different. I title this story.... "Making A Point". dlb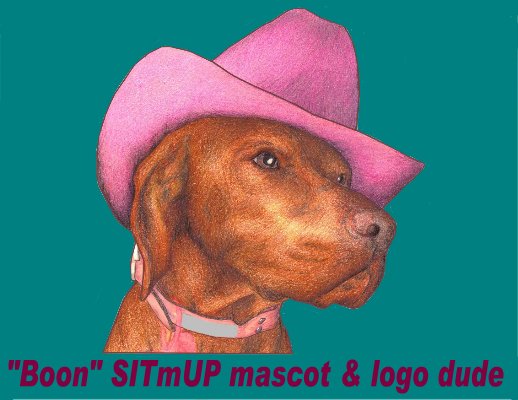 BISS CH Boondocker ss Mudsville attends his last field trial? Whelp, maybe not; at nearly sixteen years old, with digestive tract being the primary difficulty, the old guy just might make it to the 2009 VCA National Field Trial which starts on All Saints Day & the same day that someone close to Boon celebrates another year not in the dirt, but as usual,... stuck in mud. dlb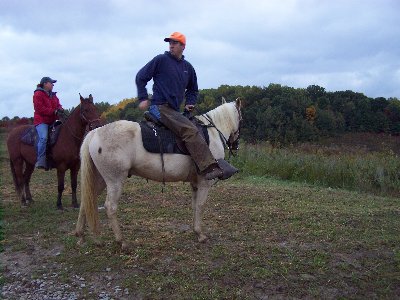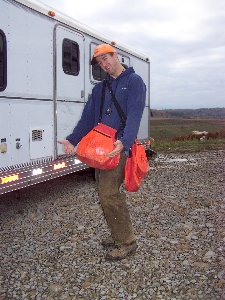 Justin Allen, FT Chair, making his points.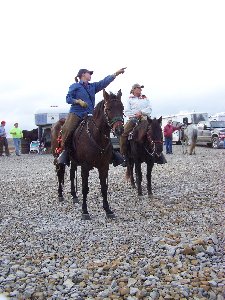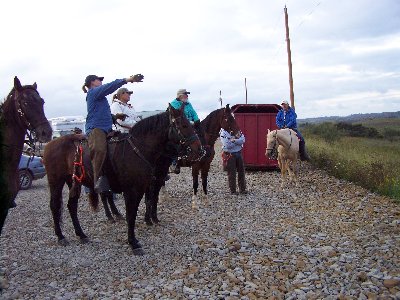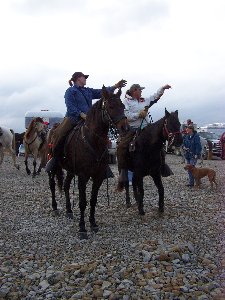 Medda Rauhut keeps making her point until Julie Larue "understands" the point of the matter & knows where to point. It is always important to point the right way.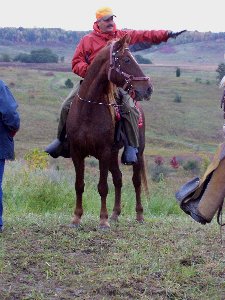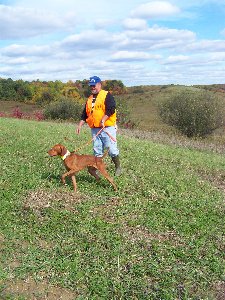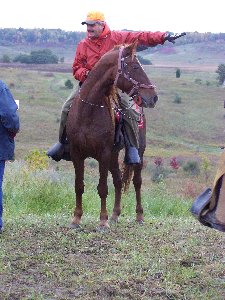 Bill Fazio, judge for Open Puppy, can't stop making his point.
Denny Keeton & "My Name Is Earl" made their point too with three red ribbons.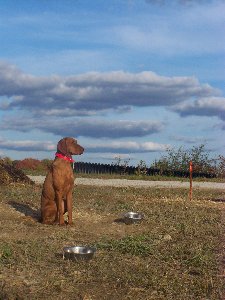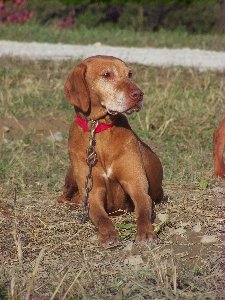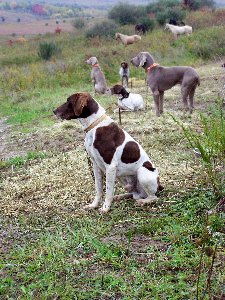 We already know that dogs (and horses) can make a point too.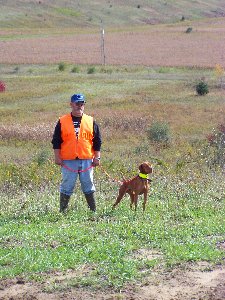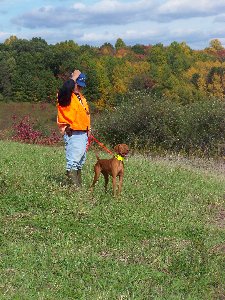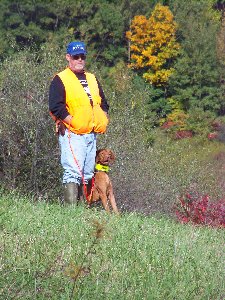 Denny Keeton & "Earl" waiting to make a point.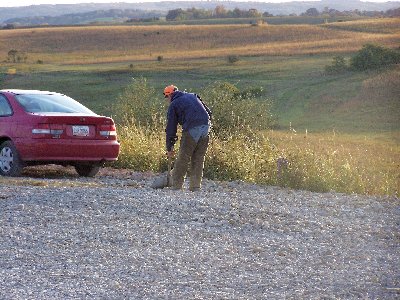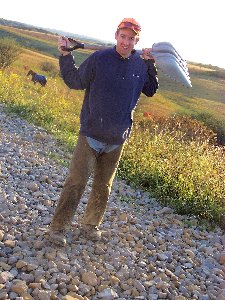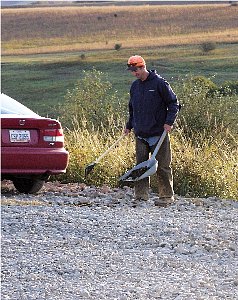 Justin Allen making the best point of all. Clean up. Always honor this point.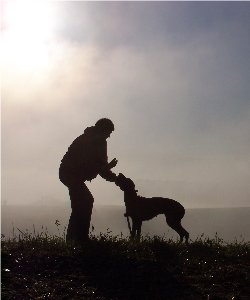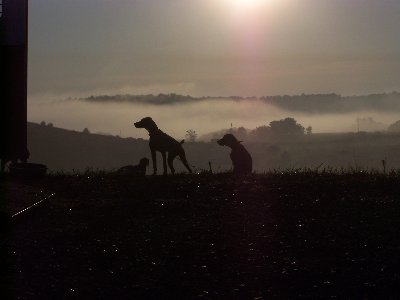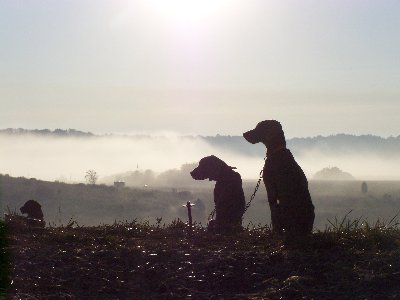 Even the fog had a point to make.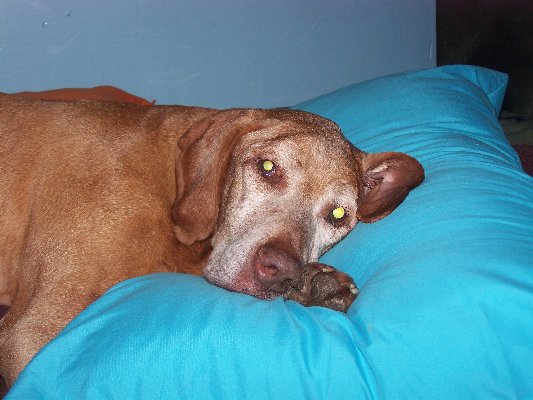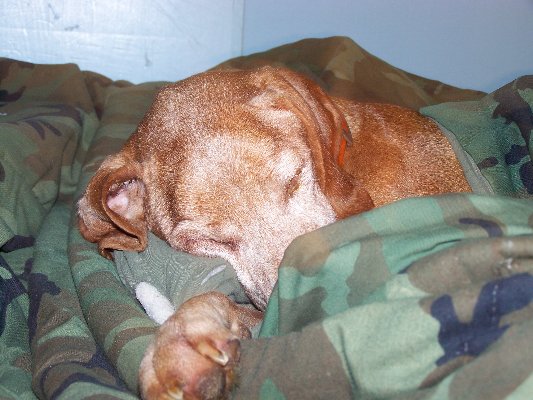 Boon had a promising field career ahead of him until a foxtail ended one of his great loves. He is still the epiphany of the good ole boy & lives to cheerily run the Kibble Derby every day he has left. Boon thoroughly enjoys a field trial. Come say "hi" @ 2009 VCA Field Nationals.
Intrepid Event Reporters signing off..., over & out. dlb & boondocker