2004 VCA FIELD NATIONALS
Sulphur Springs, Texas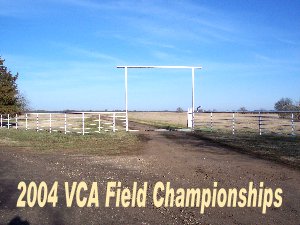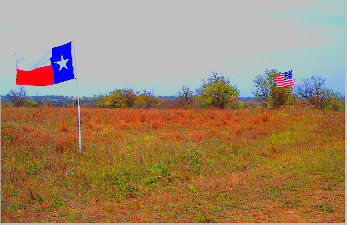 Bailey Ranch Entrance; Flags For Breakaway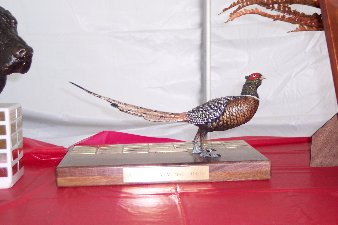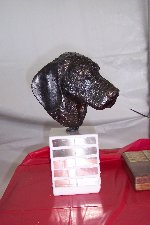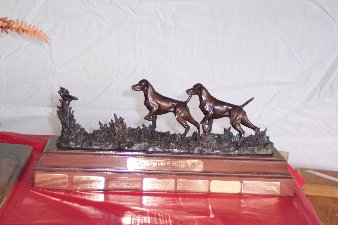 The VCA Field Traveling Trophies- The Bela Hadik Memorial Trophy; Haans v Selle HOF Memorial Trophy; Denes Burjan Memorial Trophy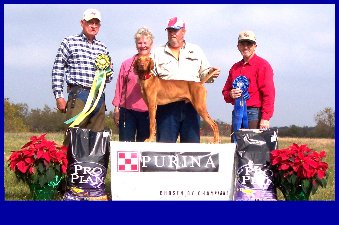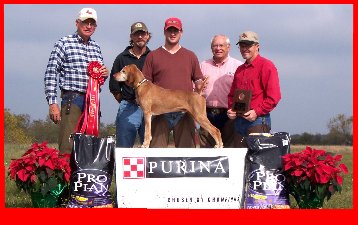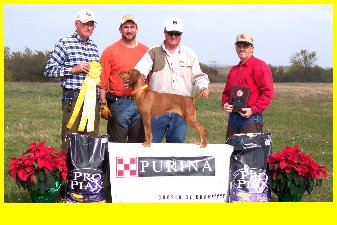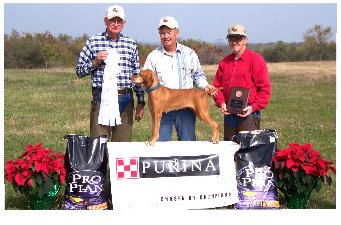 Sly Cyote; Pappy; Tuffy; Tink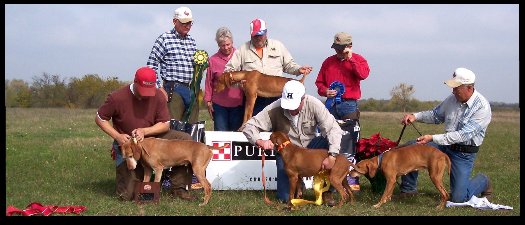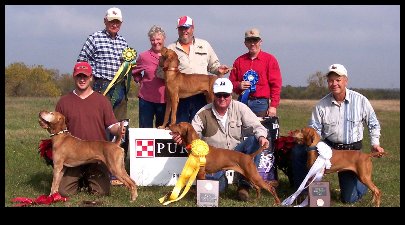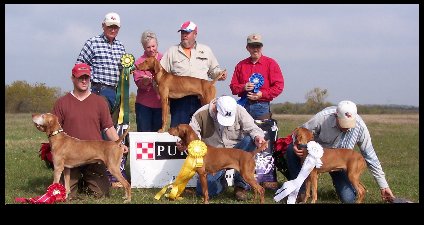 For Kicks & Grins Notice the red rosette's progress to a successful ending.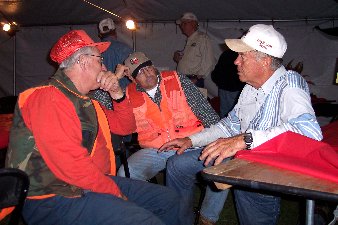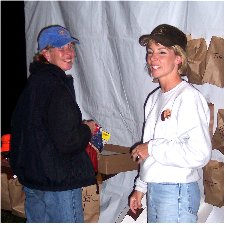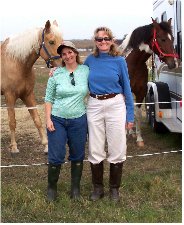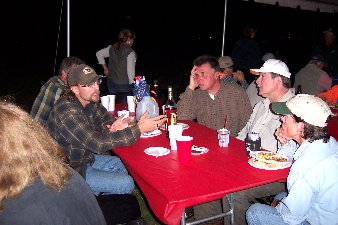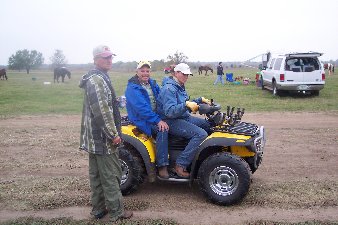 David Kayser, Richard Lantz & Al Lucas SR; Julia Bonar & Renee Blakemore;
Maria Braun, Adele Neupert; Rob Tomczak, Gary Jagoda, Unknown & Paula Abbott; Lantz, Lucas & Larue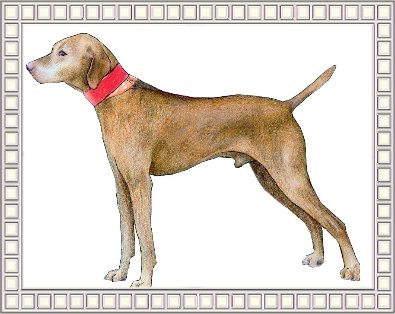 The 2004 VCA NAFC "DC AFC Wildwood's Back With Zack"
Then owned by Will Hawkins, Trained & Now Owned by Denny Keeton
Details Later...dlb
This website composes the private and public collections & lifetime investments of Vizslak peoples around the world with an initial focus on the USA & the field because that is the information SITmUP has processed....so far. Please "respect" our collective work on thevizslaksentinel.com and do not use in an unexpected way. The individual collections form the cornerstones of every Vizsla living and owned by "you" today.
If respected by the readers, the information on this website will remain & grow.
Credit should be given by providing the appropriate Sentinel URL
when quotes or articles are republished.
"Haans V Selle HOF" Used for a VCA logo in the past

"The Vizslak Sentinel " (c) Jan 13, 2009
Product of Stuck In The mud Underground Publishing (SITmUP)