Hard Copy Bibliography

Graphic by dlb
The Lake Superior Agate (shown above) & Hungarian Vizsla are believed to share common ancestry as each are believed to be the oldest of their kind by artists, scientists, writers & thinkers.
The AMERICAN FIELD has graciously permitted
The Vizslak Sentinel use of past articles.
We thank them for their permission & plan to
showcase many of the truly great articles & photographs
that have appeared in it.
americanfield.com

We additionally thank Blake Kukar AF fancier, owner of
the Circle B Kennels in Dancyville, TN for "opening" the gates
to past & present high-class bird dog worlds that consist
of those magnificent dogs, their peoples, their artists & writers.



The National Bird Dog Museum, Grand Junction, Tennessee




"THE VIZSLA" by B. C. Boggs c. 1973
"THE VIZSLA" by B. C. Boggs c. 1982
"THE VIZSLA" by B. C. Bopgs c. 2000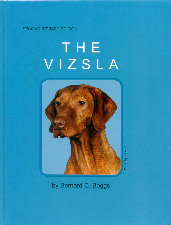 "VERSATILE VIZSLA" by Marion Coffman
"VERSATILE VIZSLA" by Marion Coffman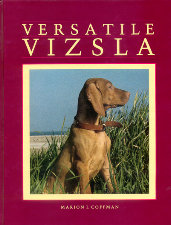 A very special thanks to Marion Coffman
who has become "real" to me & me to her
because of our shared love of the breed & its history.
VIZSLAS by Ernest Hart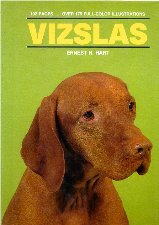 VIZSLAS by Barrons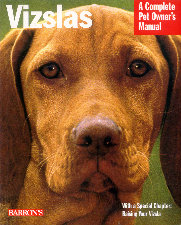 THE HUNGARIAN VIZSLA By Gay Gottleib
THE COMPLETE HUNGARIAN VIZSLA by Gay Gottleib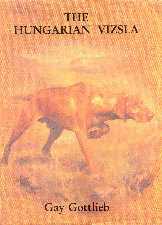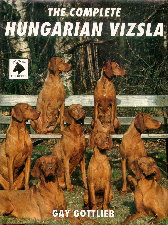 YOUR VIZSLA By Joseph Strauss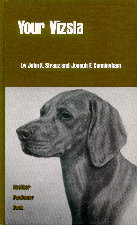 The Vizslak Sentinel Historical Collections
The Tallman Collection- The biggest thanks from SITmUP goes to Meghan Tallman, daughter of Frank & Jane Tallman. Without them few of us in the USA would have our dogs we so deeply love, past & present. It was such a treat for me as a second generation Vizsla "historican" to be going through the Tallman collection & find an uncashed check from the early seventies from Clif Boggs for ten dollars asking Frank for historical information for "The Vizsla". How did Frank know this guy, after several other Vizsla book attempts would be the guy who first got the job done?
The Smith Collection- Gratis to Smitty & Lynn, long time treasured family friends. Their accomplishments singlely are awesome. Together they are truly THE BEST !!! It's for sure the USA Vizsla has greatly benefitted from their dedication & beliefs.
The Hunt Collection- While I met or saw Joan Hunt as a child, I really met her one fire of a furnace day in June of 2006 when I picked up what she wanted to be donated to the VCA. Her love of the breed & pride in hers & husband Charles (deceased) shown clear as the stars as she told me about her "good ole days".
The Boggs Collection- I thank my daddy for all including his meticulous record keeping of Vizsla history. I haven't gone through one/tenth of what he has. You guys have no idea of what is potentially headed your way.
The Coffman Collection- Thank you Marion for your Cariad contributions. As a kid & young woman the name Cariad clobbered the word "awe" within myself with the waves of Vizsla excellence.
The Graff Collection- Jane Graff's main contributions revolve around her style of Editor in Vizsla Field (she was way ahead of her time) and the Weedy Creek breeding program that became the foundation for many of USA Vizslas, including Rebel Rouser Vizslas, owned by Betty & Hank Rozanek.
The Bill Fisher Collection- VIZSLA FIELD 1981=86 We thank Bill for graciously granting SITmUP permission to use what we need or like from the VIZSLA FIELD 1981-86.
Various Regional Newsletters over forty years-
VIZSLA NOW
VIZSLA CLUB OF AMERICA NATIONAL EVENT CATALOGS,
PREMIUMS from 1965
VIZSLA NEWS 1954-2009
VIZSLA FIELD Editor- Bill Fisher 1981-1986
Hungarian Vizsla Society Handbook 1998
VCA 1970s Pedigree Book & Addition
VCA 1960s Pedigree Book
Kati And Kormos by Anico Surany
Not Your Average Dog by Winnie Stott (c. 2003)
The Illustrated Version of Charles Darwin on the Origin of the Species
by David Quammin (c. 2008)
The History and Practice of Falconry by Allan Oswald (c. 1982)
The Hunting Dogs of America by Jeff Griffen (c. 1964)
How To Train Hunting Dogs by William F Brown (c. 1942)
The Complete Dog Book AKC (c.1992)
The AKC's World of The Purebred Dog (c. 1983)
Magyar Kutyafajtak by Sarkany Pal & Ocsag Imre (c. 1987)
1000 Dogs by Raymond Merrit & Miles Barth
The Cuisine of Hungary by George Lang (c. 1971)
(gift from Marion Coffman)
Europe History by Norman Davies (c.1996)
Upon The Head of the Goat (A Childhood in Hungary 1939-1944 by Aranna Siegal
Modern Hungary by Jorg Hoensch (c. 1964)
Time of Storm by Marianne Fischer (c. 1981)
The Land & People of Hungary (c. 1965)
Dogs Are Like That by John Vasson (c. 1941)
Upland Passage by Robert Jones (c. 1992)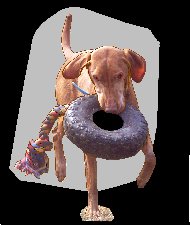 This website composes the private and public collections & lifetime investments of Vizslak peoples around the world with an initial focus on the USA & the field because that is the information SITmUP has processed....so far. Please "respect" our collective work on thevizslaksentinel.com and do not use in an unexpected way. The individual collections form the cornerstones of every Vizsla living and owned by "you" today.
If respected by the readers, the information on this website will remain & grow.
Credit should be given by providing the appropriate Sentinel URL
when quotes or articles are republished.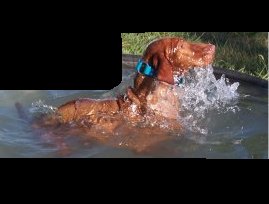 "The Vizslak Sentinel " (c) Jan 13, 2009
Product of Stuck In The mud Underground Publishing (SITmUP)