VIZSLAK 896 AD - 1962 AD
As Delta is your guide through The Vizslak Sentinel, I and my research sisters (no brothers yet) will be your guide through the DVD & book VIZSLAK 896AD - 1962AD. Both the DVD & book will be published in English & Hungarian. The DVD text deadline is June 1. Publication date is August 1. We expect over a thousand pages in the DVD, one for every year that the Vizsla is believed to have existed. The book won't have as many pages but plans are to make it a work of art & out for the public by December 1, 2016.
These are ambitious guidelines & we need your help by volunteer or voluntold. Please, become a Vizslak Sentinel.
We are using this website to organize the DVD & book.
Never before has such any breed history strived to be as complete. This book is happening because of the Internet creating a watershed historical revelation, combining documents from around the world, documents that previous breed authors, historians & researchers had little access to. There are many discrepancies & mysteries in the Hungarian Vizsla's history. We will present the stories and the reader can select the stories they think carry more validity. Every historical researcher makes & prints mistakes. That happens for a couple of reasons 1. For every question answered, three more unanswered questions are asked. 2. Researchers don't learn what they learn in the order needed to understand it.
This is the DVD/Book outline. Please mention subjects needing added & volunteer to research subjects you find interesting. For example in the People section, I plan for that to have person's name, city they are from, year, their roles, stories etc. And combine that into an Excel chart. Contact
vizwizdlb@yahoo.com
.
BOOK OUTLINE
PREFACE INTRODUCTION
PREVIOUS BOOK AUTHOR COMMENTS
Marion Coffman
Bernard Boggs
ABOUT THE VIZSLA
Introduction To Magyar Vizsla
Hungarian Mystique
Word "Magyar, Vizsla"
Define "Vizsla"
Breed Myth or Truth?
Mysteries
Discrepancies
"What Is A Vizsla" by Pat Carter
Hungarian Vizsla Poems/Fiction
American Vizsla Poems/Fiction
Vizsla Books (Past & Present)
Quotes (from books, articles & people)
BEFORE 896 AD to 1962 GENERAL HISTORY ARTICLES
Hungary
Maps
Canine History
Hunting History
Falconry History
Vizsla History Articles Written by Hungarians
Vizsla History Articles Written by Americans
Vizsla History Articles Written by Europeans
Field Event (Hungary & America) History
Crossbreeding 896AD-1962AD
HUNGARY & THE MAGYAR VIZSLA (1800-1962)
Falconry
Breed Established/Purebred/1st Pointing breed
Self Colored
Foundation Breeds for Vizsla
St Stephen Crown Jewels
Codex/Illustrated Viennese Chronicles
Early Breed Mention in Literature/Art
1920 Treaty of Trianon
WWI & WWII
Vizslas Cash Crop 1950-1960)
Hungarian Revolution
The Magyar Stud Books (1825, 1920, 1955)
The Golden Years (1924-1942)
Three State Owned Kennels
1945-1950 Hungary
Hungarian Museum
Herendyi
Vizsla Art
Hungarian Map with Hungarian Patriots listed
Hubertus Kennel Club
Wire Haired Vizsla
Registries
MAGYAR VIZSLA PATRIOTS
Zay family
Elisabeth Mihalyi
Arthur Konyot
Mihalye Kende (d. 1969)
Jeno Dus (d. 1962) BDB says 1963
Koloman Slimak (Povazia)
Ladislav Gresnarik (De Selle)
Pavel Parcsetich (Olca)
Chovna Szavu (Karpat)
Dr Ferenc Korbas
Colonel Vertessy/Chairman of the Hungarian Vizsla Club (war years)
Prince Ferenc Rakocsi (Dus history)
Dr Anghi Csaba Geyza (Dus history)professor of Veterinary College of Budapest, which proved the original European ancient large animals were all one color shades of brown
Zoltan Hamvay
Julius Barczihaza
Bill Kemenes-Kettner/
Miklos Farkhazhazi
Baba Karoly
Tibor Thuroczy- chief natural registrar (publisher) of NIMROD, a hunting magazine
Franc Palatitz
Dr Kerpely
Blasius Otvos
Julius Sotaffy
Koloman Polgar
Koloman Kittenberger – African hunter/owner of NIMROD & Szikra & Szidi (sire Witti)
Professor Andreas Feliz
Cardinal Pacelli
Prince of Monaco
Count Laszlo Esterhazy
Elemer Petocz
Count Festetics
Count Stephen Szechenyi
Joseph Bodi
Zoltan Balassy
Joseph Vasazs
Geza Frank Say
General Mesterhazy
Professor Endre Felix- wrote books and trained Vizslas with emphasis on persuasive methods
Istvan/King Stephen
Bethlen Gabor/Tigris/early 1700's
Gaston Phebus (French) 1300's
Marco Antonio Bonfini(Italian(wrote Hungarian history 1434-1502)
Arpad 896AD/crossed Carpathians Pass of Verecke
Count Bela Hadik/Seregelyes/d. 1971
Dr Guyla Popovich- owned Witti
MAGYAR VIZSLAS
THE MAGYAR VIZSLA IN THE FIELD
MAGYAR PHOTOGRAPHS, PEDIGREES, DOCUMENTS, STANDARDS, REGISTRIES, ARTICLES, PERIODICALS
THE VIZSLA OUTSIDE OF HUNGARY
THE MAGYAR VIZSLA & WIREHAIRED VIZSLA IN CANADA
THE MAGYAR VIZSLA IN AMERICA (1950-1962)
AMERICAN VIZSLA PATRIOT
AMERICAN VIZSLAS
THE AMERICAN VIZSLA IN THE FIELD
THE TALLMAN CHRONICLES Vizsla Chronology (1937-1962)
AMERICAN PHOTOGRAPHS, PEDIGREES, DOCUMENTS, STANDARDS
LETTERS
VIZSLA ART, BOOKS
REGISTRIES
FDSB Registry (1950-1960)
Austrian Registry
Czeckoslovakian Registry
Hungarian post WWI
Hungarian Registry WWII
PERIODICALS
American Field
Dog World
Vizsla News
SUMMARY
Where are they now?
About Stuck In The Mud Underground Publishing
Bio's Diana, Kata, Shelli
USA Vizsla Reflections by dlb
Summing Up the 1950s by dlb
Where Are They Now? By Meghan Tallman
Where Are They Now by various Vizsla descendants
The Vizsla In The USA Today by Bernard (Clif) Boggs
BIBLIOGRAPHY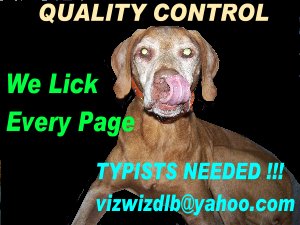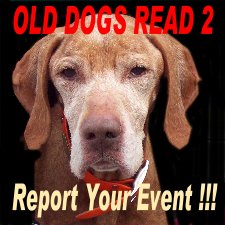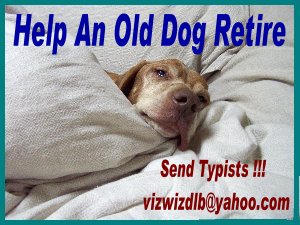 This website composes the private and public collections & lifetime investments of Vizslak peoples around the world with an initial focus on the USA & the field because that is the information SITmUP has processed....so far. Please "respect" our collective work on thevizslaksentinel.com and do not use in an unexpected way.
The individual collections form the cornerstones of every Vizsla living and owned
by "you" today. If respected by the readers, the information on
this website will remain & grow.
Credit should be given by providing the appropriate Sentinel URL
when quotes or articles are republished.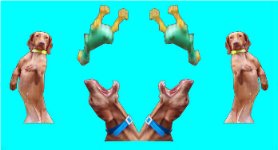 "The Vizslak Sentinel " (c) Jan 13, 2009