BIBLIOGRAPHY,
GLOSSARY & ARCHIVES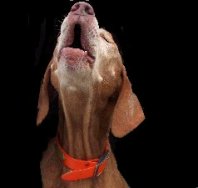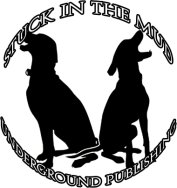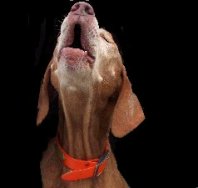 All of thevizslaksentinel.com photos/graphics & articles
are copyright protected. If there are questions, please contact me at
vizwizdlb@yahoo.com
or
ssmudsville@yahoo.com
.
I have a large personal collection of documents from Meghan Tallman (daughter of Frank & Jane Tallman), Bernard C Boggs, Marion Coffman, Joan Hunt, Jane Graff, to name a few. There are thousands of documents, letters, premiums, catalogs, newsletters & so on, as well as multiple duplicate documents that have been torn out of various publications. Where ever possible we try to "Source" documents but nearly all of the early publications have no valid copyrights. Nor can we with each document presented list every online source where that document has been published but if approached, we will try to include all postings and publications that we haven't included or were posted after various articles, documents, event reports, catalogs, etc were published on The Vizslak Sentinel. It is not reasonable to claim certain documents in Vizsla past are copyrighted when they are not. Many hard-copy discrepancies in Vizsla history number the hundreds. With this website, we will try to point out discrepancies. For instance I have three newspaper articles that state three different dates that Sari arrived, spanning ten years. None of the three are right, while they are still copyrighted by a newspaper.
When researching Vizsla history, one does not learn what they need to know, in the needed order to understand. This website will eventually provide great help, because digital mistakes can be corrected, whilst hard copy mistakes will always crop up and/or be presented by someone, who claims a researcher is wrong or has plagiarized.
I realize that it will be impossible to satisfy some people...
Case in point. In the early seventies a Hungarian magazine called the HUNGARIAN REVIEW asked Americans for articles about Hungarian breeds. Many Americans contributed. One night the Editor wrote someone in the Vizsla Club of America for payment of a VCA ad. That VCA person knew nothing of an ad that the VCA had placed in the Hungarian Review. HR sent the VCA a letter for copyright infringement fining them half a million dollars. Trust me, this didn't play well. I have substantiating correspondence that clarifies that HR Editor didn't understand what had happened, but was willing to thrash a club that collectively had never seen half a million dollars. Please realize that around the world, everyone has their idea of copyright infringement and with dated material coming from multiple sources from around the world, that everyone potentially could think they "own" a piece of whatever is being published at the Vizslak Sentinel or the Book/DVD titled VIZSLAK 896AD to 1962AD, when they do not. The DVD will be out by late summer and the book will be out hopefully by Christmas. I intend to be finished with the compilation by June 1. At that time artwork, photographs & graphics will be inserted. And I will begin working over VIZSLAK 1960 to 1980 America this summer. Stay tuned.
Updated 3/5/16
Sourcing documents: Some documents will be sourced from the various collections that they come from. There are multiple copies of the same documents in many of the above listed "Collections." If someone has a better idea, I am all ears as I am trying to respect our pioneer contributions & live with the ways they preserved things they thought important.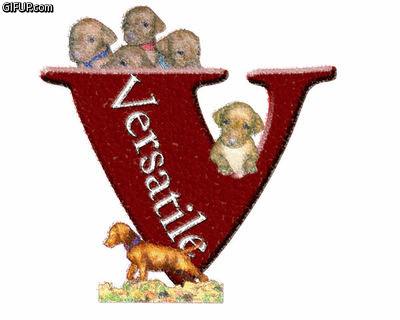 Created by Diana Boggs & Shelli Biediger
Special Thanks to the below links for my own education,
desire & style for preserving the essence of...
"What IS a Vizsla" !!!
(dlb Note: I hope ya'll enjoy so much, you can't wait to come back.)
**********
Full credit is given to the SITmUP Bibliography links below.
Your DNA made this project what it has become.
...A versatile & complete journey of Vizsla life...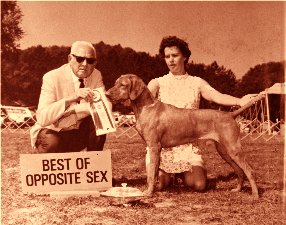 Hilda Boggs with Ch Szekeres Kelet Szel,Trump Behi foundation stud.
Trump was Best of Breed at the kennel club of Cincinnati seven years in a row
& Best of Opposite Sex at the VCA 1969 Specialty.
Yes, "we" believe in the power of the "lady" in breed improvement but one is remiss when handing out
"breed credit" in discounting the contributions of the male in dogs. As strong as
"Trixie" genetically was to all the many strands of Behi, we still see little pieces of Trump
who also appears in Behi pedigrees sometimes as many as twenty times. Guys count too.
While it is impossible to deny contributions by DC Trixie HOF, Behi Vizslas is indebted forever to CH Szekeres Kelet Szel CD (Trump) for his contributions,
particularly his kind, honest soul & sending them forward. As many times in a Behi pedigree that "DC Trixie HOF" appears, Trump appears more...in that same pedigree.
Behi Vizslas are a linebred CH Hunor HOF x Haans v Selle HOF bloodline.
This website composes the private and public collections & lifetime investments of Vizslak peoples around the world with an initial focus on the USA & the field because that is the information SITmUP has processed....so far. Please "respect" our collective work on thevizslaksentinel.com and do not use in an unexpected way.
The individual collections form the cornerstones of every Vizsla living and owned
by "you" today. If respected by the readers, the information on
this website will remain & grow.
Credit should be given by providing the appropriate Sentinel URL
when quotes or articles are republished.

Ch Csinos V Hunt CDX HOF Drawing by dlb
"The Vizslak Sentinel " (c) Jan 13, 2009