DEFINING THE WORD "TROLL"
in EEEvolutionary time....dlb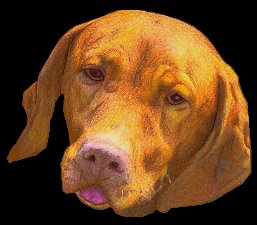 Whelp, the best definition of a "troll" is when the word is used to pursue striper fish. Since you are doing it in a boat & slowly moving forward because the bait has to be moving for the striper to hit......voila "trolling". In my heyday I learned about trolling for Striper which are BIG freshwater fish on our Houseboat vacations on Dale Hollow, Norris Lake & Cumberland Lake. There is nothing like a group houseboat vacation that trolls for Striper at night. I was on one once at Dale Hollow the night that a terrible terrible storm struck. In nearby Pulaski County there were so many drunks arrested that night they had chained the overflow to trees outside. (TRUE story) On our end of "the lake" I guess that must have been when I got my Troll wings because I saved this guy who was so drunk he tied himself & neck to the guard rail so he wouldn't fall out & had passed out. We lifted him up & tried to run across the bridge of the boat to get him to safety & we were running in place. I looked back & darn it there we were choking this guy to smithereens. I grabbed a nearby steak knife & cut him away slick as hot greased snot. Those were my athletically gifted days, you know. That guy never did thank me so I repaid him the next night when he passed out by shaving one leg & half of his moustache off. (Another TRUE story on that particular houseboat trip) That was the price for crossing the bridge or annoying my self imposed Trollism. I put myself into Troll Remedial school & graduated from their two-step program. (SHUT !! UP !!)

TROLL TEASE- Whenever they see the word "troll" in the subject line, they think the post is about them. Up pop their heads looking like meerkats which are elegant rats all dressed up with no place to go but looking, looking and looking for someone to troll, usually the same person.

OBVIOUS TROLL- To clarify one definition "someone repeatedly & with malice (obvious and/or sublimie) striving to cause problems". Everyone can clearly see THE definition in troll with the Obvious Troll. This kind of troll only receives Daily Email listserv communications. They save messages ad nauseum. They have support teams that email each other in a feverious frenzy when they get a byte. Nibbles excite the Obvious Troll until they byte their own heads off. There must be at least one word in a byte that would attract the Obvious Troll

MOLE TROLL- possibly the most dangerous kind of a troll. Once captured with modum operandi they must be neutered immediately if not sooner. They are just like the Obvious Troll in all ways except they troll with depressive disorder thinking that no one can see them for the Obvious Troll they are because they are appear to be "passive" when passive is the furthest point of their so called mindset. At the teensiest of provocation they revert back to the Obvious Troll & ejaculate with obscenely typing fingers. The Mole Troll also talks out loud whilst they type. They make inane remarks behind numerous posts that clutter mailboxes & have no real meaning because they are public posts, not private like providing congratulations the weekend after big, medium, tiny or no wins. Mole Trolls drive other listserv members to Digest mode or.....they put a block on that email address. Mole Trolls average at least three inane or insane posts per Digest. They use
Daily Email for listserv communications. Once Mole Trolls are determined it is best to wear Mole Troll deodorant. You will smell sweet to everyone but the Mole Troll & since you already blocked their email addy everyone who matters thinks everyone BUT the Troll Mole are just swell.

TROLL BOAT-Troll so fat they float

MOTOR CONTROL TROLL- Only subscribe to listservs in Digest emails.

DOLE TROLL- Bob Dole in his Presidential Election bid

DHOLE TROLL- believed to be an ancestor of Vizsla owners (Look up the word "dhole")

DROLL TROLL- The kind of Troll that is fun to pinch for everyone including the troll.

FOAL TROLL- Young & whinnies a lot

KNOLL TROLL- Has 2 definitions. Trolls that scout on tops of little hills or the surname of 1 in 33333 families

GOAL TROLL- Fully intends to/obligated to completely annoy at least one non troll every eight hours kind of like a tri-lateral commission

POLL TROLL-counts opinions never realizing that opinions are like arm pits. Everyone has at least two & both will stink unless Mole Troll deodorant is used

ROLL TROLL- closely resembles the Wicked Witch of the West in drag (before tornado) from THE WIZARD OF OZ whilst riding a cheap bicycle. There is musical accompianament with the Roll Troll.

SCHOLLE TROLL- Wears Scholle's Scented Foot Pads thinking that covers their ubiquitous scent of ugliness

SCROLL TROLL- the most popular kind of troll online

SEOUL TROLL- Japanese person playing the Roll of the Wicked Witch of The West in THE WIZARD OF OZ

SKOAL TROLL-Always has a chaw inthur pie hole

SOUL TROLL- They are the "I BELIEVE, I BELIEVE, I BELIEVE kind of Scroll Troll

WHOA HO TROLL- Troll who HAS to stop & pay lots of money for their sexual favors even if menial.

CONTROL TROLL- Synonymous with The Obvious Troll. Believes all Eposts should be sent to them....not the listowner for approval

BLACK HOLE TROLL- Origination of The Obvious Troll & the Control Troll

PAROLE TROLL- The Ethics Police In Drag, because they false offer redemption when they know once they get their thumb on somebody, they will never let them go

PATROL TROLL- The Ethics Police

PUNCH BOWL TROLL- Obvious Trolls who go to dog events & insult newcomers who in reality have THE very best dog there. Must get rid of the competition with a big splash to be a good Punch Bowl Troll.

FINGER HOLE TROLL- THE dirtiest kind of a Troll

FLOOD CONTROL TROLL- It's the Flood Control Troll's job to plug dikes with their Finger Hole Troll

GLORY HOLE TROLL- Only BIS or NFC or NAFC is good enough for this kind of troll

GUN CONTROL TROLL- Fires messages repeatedly telling others to "shut up" or stop typing

TOILET ROLL TROLL- won't take shit offn anybody

BORDER PATROL TROLL- Tells everyone outside of their country their Vizslas are THE worst Vizslas

CENTER FOR DISEASE CONTROL TROLL- handles venereal sociologEEcal disease which is what Vizsla "sounds" like but isn't exceptin the disease of "Vizslas" truly is forever.

UNDER CONTROL TROLL- a dead troll

FIRE CONTROL TROLL- troll with a yeast infection that has been medicated

TELEPHONE POLE TROLL- Troll without a pedigree

ON THE WHOLE TROLL- Trolls who icefish

OZONE HOLE TROLL- Another reputed origin of the Obvious Troll & Control Troll

ROCK AND ROLL TROLL- dancing Troll with gyrating pelvis, long black sideburns, only sings "I Ain't Nuthin But a Hound Dawg"

SERIAL KILLER TROLL- eats a bowl of cereal every day for breakfast

BRIDGE TROLL
This is one of the attractive kinds of trolls that we love & need. The only reason they are called a troll is for historical posterity as Bridge Trolls used live under bridges & would try to help people across by not asking everyone for money. Bridge Trolls built a bridge & got everyone or tried over & over...over it one way or another. Time has allowed any negativity of Bridge Troll definitions to totally decline until the EEEducated think that today's Bridge Troll is NOT a bitch and IS cute. There are several kinds of Bridge Trolls today with all helping others to cross the bridge and many times at great cost to the Bridge Troll because it takes time from their dogs helping others. Examples of Bridge Trolls are Listserv Owners, Rescue, RV & ATV Dog Event Drivers, Superintendants, AKC Reps (past, present & deceased), all Ex-Club Presidents, All Fat & Small Breeders who are involved with Clubs (no silly, not the BamBam kind of club), all AKC Judges, No Kill Shelters & American Sporting Dog Alliance's John Yates. Actually there are more Bridge Trolls out there than you can shake a Dog Club at. Good people, ifn you ask me.

Anonymouse
AIR HOLE TROLL- Troll with dry humor
"This is what passes for humor in the house of mud." dlb


This website composes the private and public collections & lifetime investments of Vizslak peoples around the world with an initial focus on the USA & the field because that is the information SITmUP has processed....so far. Please "respect" our collective work on thevizslaksentinel.com and do not use in an unexpected way. The individual collections form the cornerstones of every Vizsla living and owned by "you" today.
If respected by the readers, the information on this website will remain & grow.
Credit should be given by providing the appropriate Sentinel URL
when quotes or articles are republished.
"The Vizslak Sentinel " (c) Jan 13, 2009
Product of Stuck In The mud Underground Publishing (SITmUP)