Jeno Dus
VIZSLA NEWS Oct/Nov 1960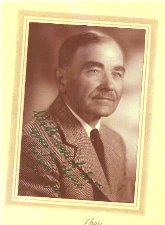 So we may expect miraculous accomplishments, but no miracles, From the beginning, of course, we set our educational objectives; however, these should be in full agreement with the natural tre ???? and reasonable capacity of our dog. This goes for the physical and mental abilities.
The common wish of the huntsman is to keep his Vizsla in permanent touch while hunting, he decides whether the distance is short, medium or long. Another requirement is that the Vizsla holds steady to movement of game or shooting and does not rush. Third, the killed or wounded game is to be found and brought in on command.
These three demands involve also the main maneuvers of the Vizslas. It goes without saying that the primary requirement always remains; strick and prompt obedience; if Kati is called by sound, she must come without delay; if ordered "Kati, you rush there" she has to dash into the thickest brush, reedbank, the deepest ditch or even climb a tree. Good relation with the hunter means that even if sent into a jungle of cornfield or seaweed, Kati has to bear in mind her master's wishes not hers….
In most cases our success is due to the perfect training; yet it also happens that the work of a well trained Vizsla is made futile for lack of understanding on the part of the hunter. So, along with the educating of our dog, goes the education of a good master.
How does a Vizsla pup become a good Vizsla ? Training means nothing but to accustom her to duties, that is, to make a habit of certain physical and mental actions. Done permanently and consistently, habits become as vital motives in her nature that she will be unable to drop until in her old age.
Dus, Jeno
VIZSLA NEWS January 1968
IN MEMORIUM by Mike Kende, from Budapest, Hungary
It is now nearly five years ago, since I learnt from the Vizsla News that my good friend and hunting companion Jeno Dus had died as a result of injur8ies received in a car accident. The obituary notice was very brief, so I enquired from his friends and family as to further details.
At that time I wrote an obituary myself, but somehow it was mislaid. I now take the opportunity of rewriting it for this 5th anniversary so that he should not be forgotten.
Our friend was a valued member of the Hungarian Vizsla society making great sacrifices, even carrying out his duties of keeping the register of pedigrees, whilst on active military service.
Between 1936 and 1943, the golden years of Hungarian Vizsla breeding, he always had the best trained dogs in the country. He always was the guiding spirit of the association's events, and was extremely well liked and respected by all.
After WWII, he emigrated to the US, taking with him two of his favorite dogs, Kati and Jutka.
He established himself in New York State and together with Mr Tallman founded the Vizsla Club of America. IT was at that time, that the term Vizsla became the accepted usage for the Hungarian Vizsla dog.
His untimely death must certainly have been a great loss to the Association.
I do not wish to reiterate too many details of this unfortunate event but I feel that, for the sake of people who did not have the good fortune to know the man, some highlights of the apparent devotion of his dogs to him should be told.
At the time of the accident, he was coming home from a pheasant shoot and one of his dogs, Bozxsi was in the car with him. When the ambulance came to take him to the hospital, the dog sat on his hunting gear and refused to let anybody touch it. Later whilst Jeno Dus was operated on, old Jutka, who had come with him from Hungary, howled to such an extent, that the Dus family almost got a supernatural feeling of fear that the operation had gone badly for him And Bozsi, not finding her master at home, ran away and was found waiting for him at his usual petrol station.
I think this shows to some extent the relation which must have existed between master and dogs.
Although his friends in Europe did not have the opportunity of saying their final farewell to him, we all joined in thought with his family and the many new friends who saw him to his last resting place amongst the huge pine trees at Hamburg, not the old European city, but the one in what we call the New World.
We thank the American association for keeping his name alive by naming a memorial trophy after Jeno Dus. We are also confident that the winners of this trophy are worthy successors to their breed.
This website composes the private and public collections & lifetime investments of Vizslak peoples around the world with an initial focus on the USA & the field because that is the information SITmUP has processed....so far. Please "respect" our collective work on thevizslaksentinel.com and do not use in an unexpected way. The individual collections form the cornerstones of every Vizsla living and owned by "you" today.
If respected by the readers, the information on this website will remain & grow.
Credit should be given by providing the appropriate Sentinel URL
when quotes or articles are republished.
"The Vizslak Sentinel " (c) Jan 13, 2009
Product of Stuck In The mud Underground Publishing (SITmUP)