Reproductions From Photos by dlb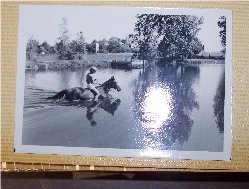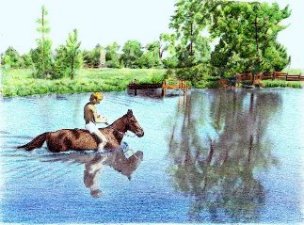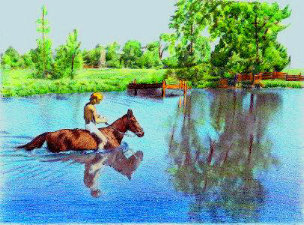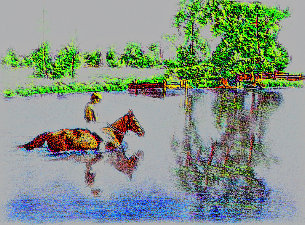 I owe all of my "drawing" success to my sister. Thank you Nancy, for
saying "no" to drawing one more Vizsla for me.
Take a look at what just one "no" to one Mz Mud can mean.
For a couple of years I thought I had invented the type of drawing
graphic artwork I had been doing until I read a biography about Alan
Alda who had the job during WWII of photo coloring. Laugh out loud.
This type of artwork (I call it gorilla graphics) works out VERY well in hard copy reproductions printing at 150 dpi much better than many photos do at 300 dpi. It especially does well in color advertising & is known for producing vibrant color. This type of drawing works out great for those old out of focus great shots, damaged photos, can be done from very small & poorly printed photos & can convert b/w photos to color. The drawing artwork is even better when high megapixel photos are used. For logos one can create some truly unique stuff with Mz Mud gorilla graphic productions.
The drawings are done on a particular type of Wausau Card Stock (regular size 8.5x11) I try hard to preserve the original for the
customer but sometimes that becomes impossible. It just
depends on the photo. Each photo are like snowflakes. What works
with some, never works with others.
Ink gorilla graphics are $35 & Color or Black/White Pencils are $50.
PAST REFERENCES
What We Started With What We Ended With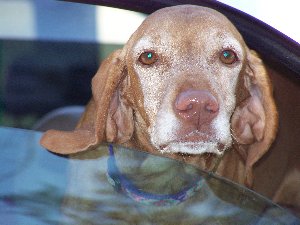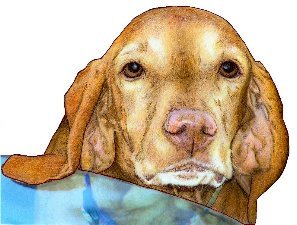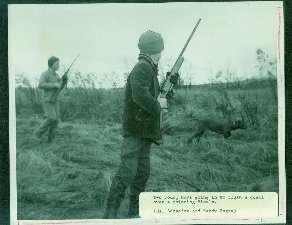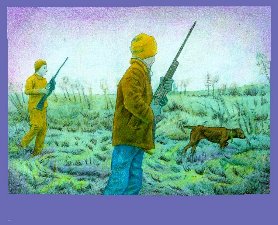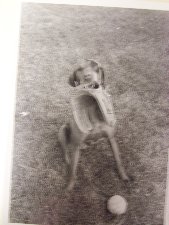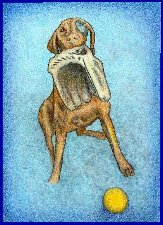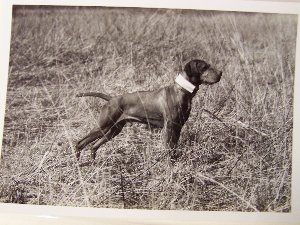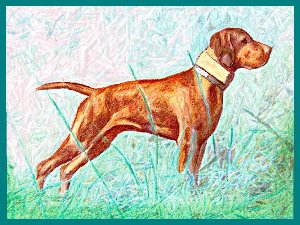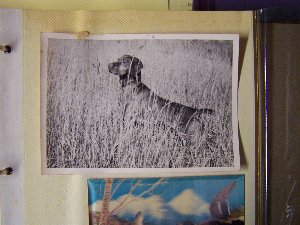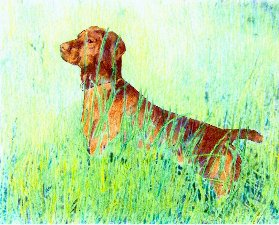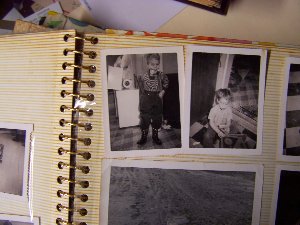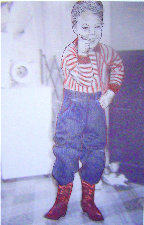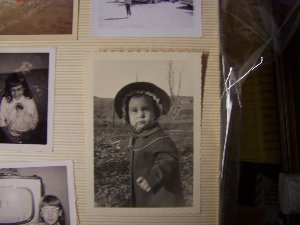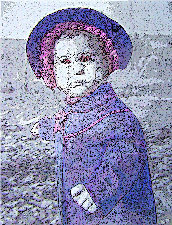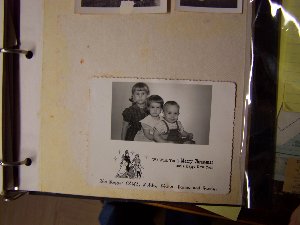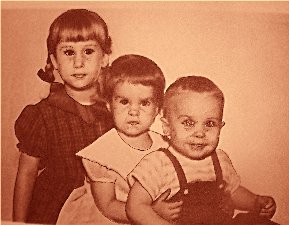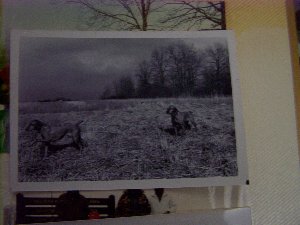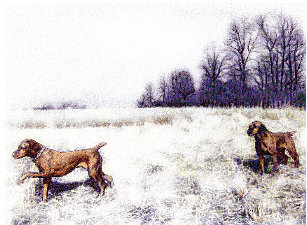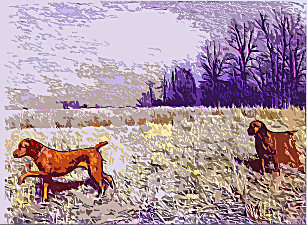 This website composes the private and public collections & lifetime investments of Vizslak peoples around the world with an initial focus on the USA & the field because that is the information SITmUP has processed....so far. Please "respect" our collective work on thevizslaksentinel.com and do not use in an unexpected way. The individual collections form the cornerstones of every Vizsla living and owned by "you" today.
If respected by the readers, the information on this website will remain & grow.
Credit should be given by providing the appropriate Sentinel URL
when quotes or articles are republished.

"The Vizslak Sentinel " (c) Jan 13, 2009
Product of Stuck In The mud Underground Publishing (SITmUP)