Advertising by SITmUP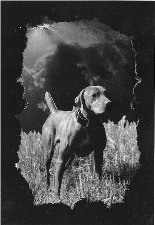 It should be obvious this guy's name is "Thunder"
owned by Gordon Long
Photo composition by Shelli Biediger
SITmUP Photography & Advertising Clients
WIN National Vizsla Championships!!
For those interested in professional creative advertising in any venue.
Below is the SITmUP Advertising Collection 2003-2005.
Will update to 2011 by President's Day 2011.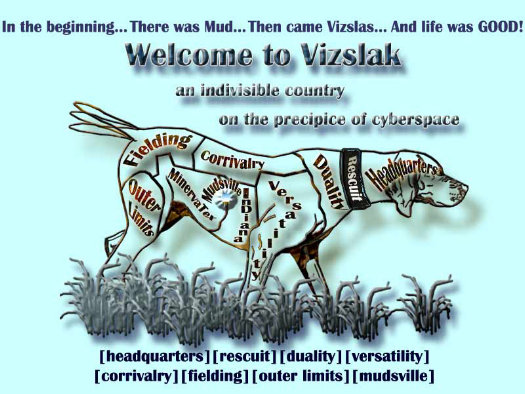 The first SITmUP project was the Vizslak Website, now in cobwebs.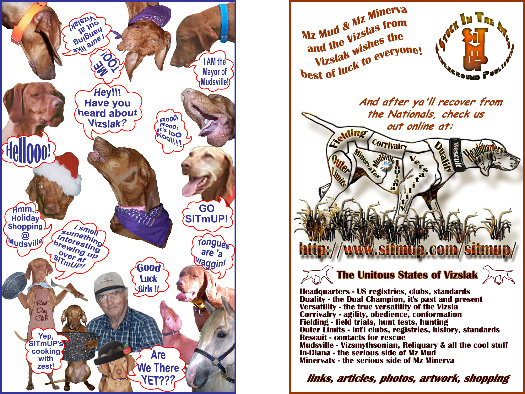 This ad was the very first SITmUP ad & was done by Shelli Biediger.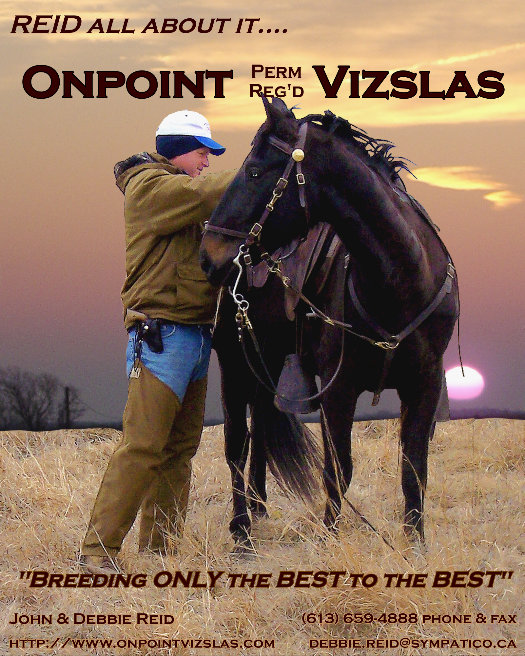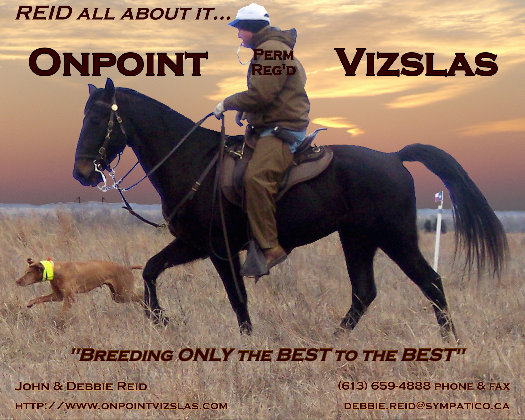 The first contracted advertising job in color was John & Debbie Reid
from Onpoint Vizslas. They gave us a chance. What do you think?
This ad was composed by Shelli Biediger. Photography by dlb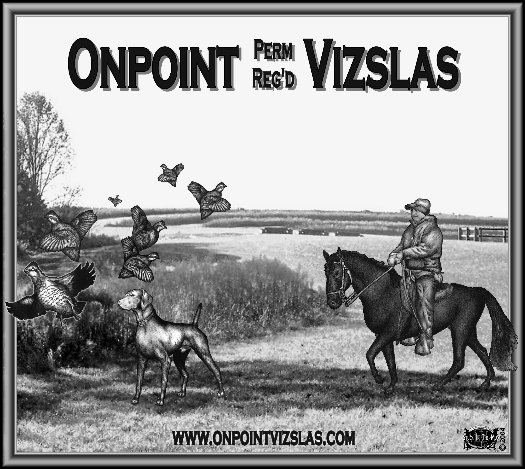 The first SITmUP back page ad for VIZSLA NEWS & "toasted"
the Burjans who for years had their advertising on the back cover.
SITmUP started with dlb as the idea person & this was not her original idea. ;-)) Thank you, Burjans.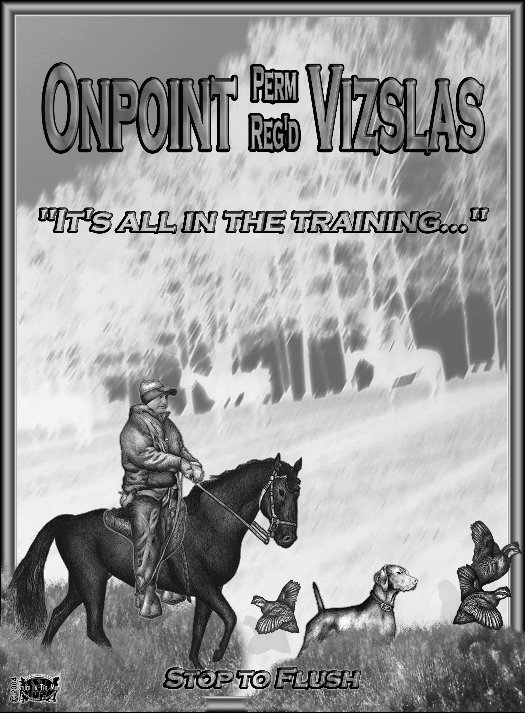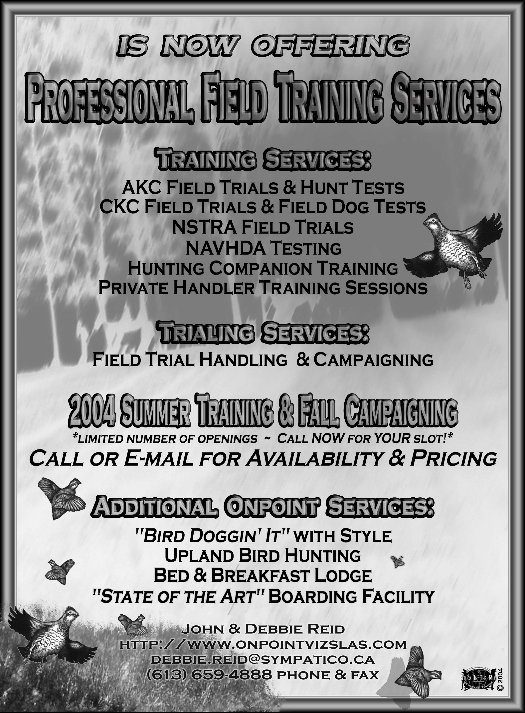 This was the first centerfold advertising done by SITmUP.
Shelli Biediger composed the ad. Diana Boggs did the drawing.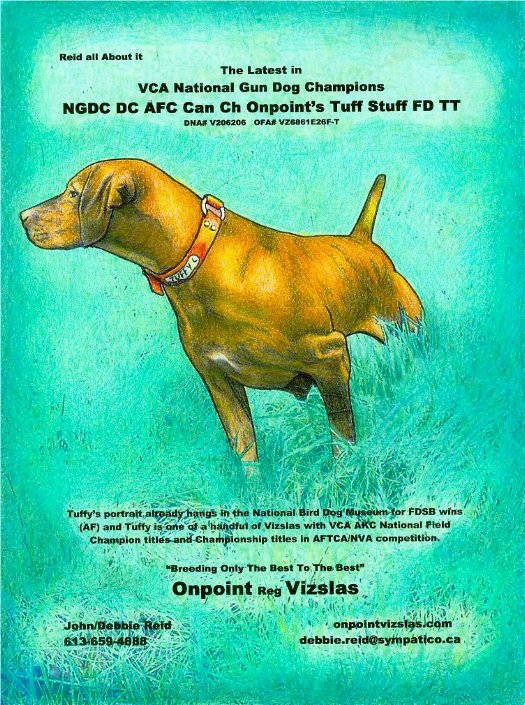 This ad drawn & composed by Diana Boggs.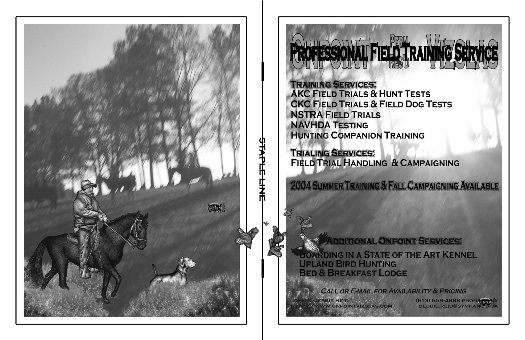 Other centerfold capsules done by Shelli Biediger.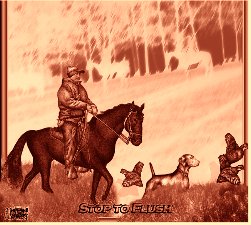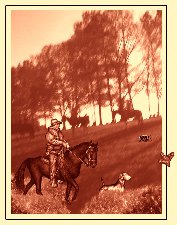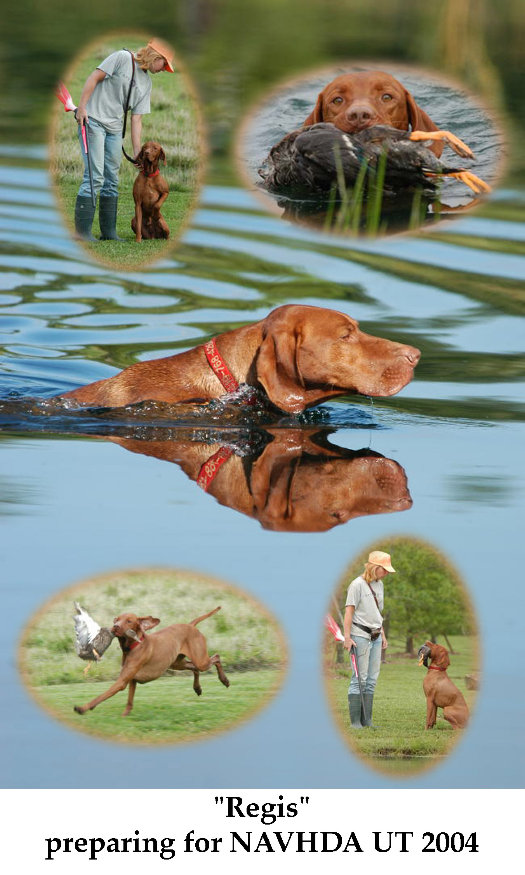 What a dog "Regis" to be a co-breeder of....Diana Boggs.
Thank you, Delta.
Advertising composed by Shelli Biediger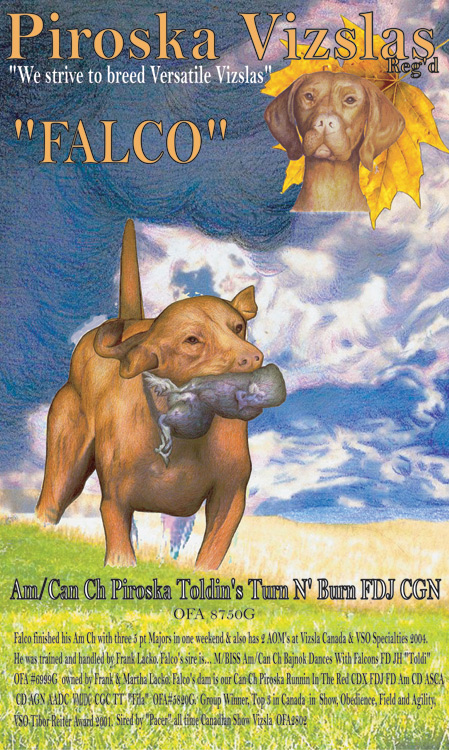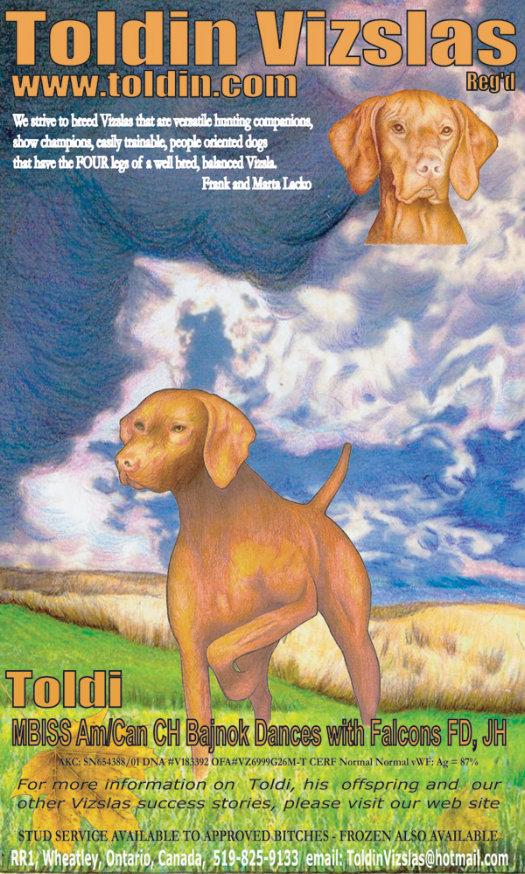 Drawings of dogs, background, leafs by dlb.
Composition by Martha Lacko.
This website composes the private and public collections & lifetime investments of Vizslak peoples around the world with an initial focus on the USA & the field because that is the information SITmUP has processed....so far. Please "respect" our collective work on thevizslaksentinel.com and do not use in an unexpected way. The individual collections form the cornerstones of every Vizsla living and owned by "you" today.
If respected by the readers, the information on this website will remain & grow.
Credit should be given by providing the appropriate Sentinel URL
when quotes or articles are republished.

"The Vizslak Sentinel " (c) Jan 13, 2009
Product of Stuck In The mud Underground Publishing (SITmUP)