Stella & Lake Superior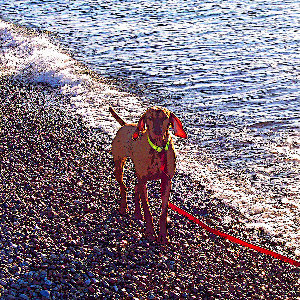 Stella is another Ginger descendant who isn't quite
right when it comes to retrieving by not understanding
that humans can NOT play fetch forever.
All shots are taken by dlb & at Lake Superior 2005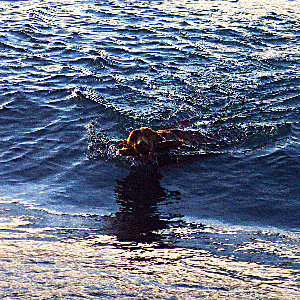 Like the others Stella loves to do the retrieve.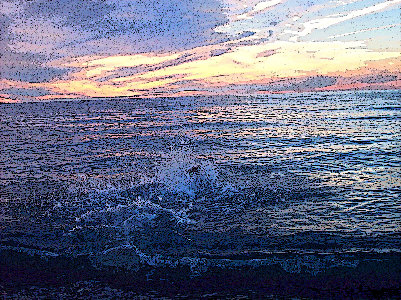 And again.....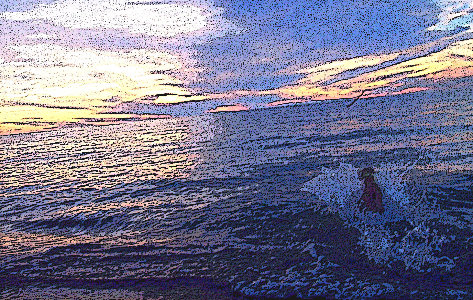 And then again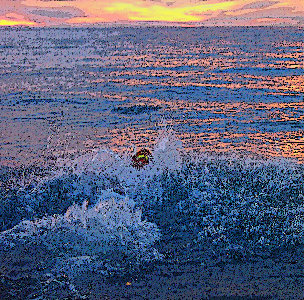 Yep, again.....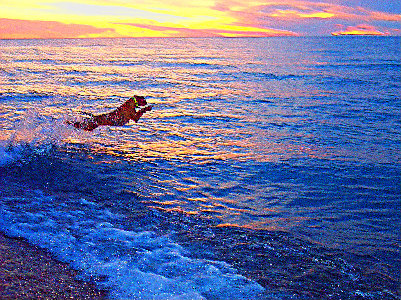 To Keep Me Forever Playing Fetch At Lake Superior...
Stella jumped over Lake Superior.
This website composes the private and public collections & lifetime investments of Vizslak peoples around the world with an initial focus on the USA & the field because that is the information SITmUP has processed....so far. Please "respect" our collective work on thevizslaksentinel.com and do not use in an unexpected way. The individual collections form the cornerstones of every Vizsla living and owned by "you" today.
If respected by the readers, the information on this website will remain & grow.
Credit should be given by providing the appropriate Sentinel URL
when quotes or articles are republished.
"The Vizslak Sentinel " (c) Jan 13, 2009
Product of Stuck In The mud Underground Publishing (SITmUP)