A Certain Kind of HOF Dynamics
And Food For Thought
DC Futaki Darocz HOF Drawing by dlb
For kicks I thought I would go through some of the VCA HOFers to determine if number of litters is just a part of the story or a story. I already knew that DC Behi's Csinos Csiny CD HOF had one litter & only two puppies provided her pedigree to the world. Her single litter & individual dog numbers (2) didn't seem to affect her. Litter or get numbers clearly do not a story tell for this & many of the VCA Hall of Famers.
I have long thought that it isn't the dog or the pedigree, or how many accomplishments, or how many times bred that is THE most pivotal factor in breeding dogs but "who" you get your puppies to & "who" you bring into the breed "who" in turn bring other "whos" into the breed; thereby producing more people & dog Breed Ambassadors. What became important early on is that it mattered more "who" got puppies than the quality of puppy that they bought.
One of the most important part of HOF dynamics "mandate" every one of the HOF dogs are responsible for bringing into & keeping breed pivotal people who make choices that bring in more people who engage in high class canine activities, might produce puppies who are pivotal to more than a few breeding programs (foundation sire/dam) &/or have great achievements that turn others onto the breed.
For some HOFers the timing of ownership & political power or owner likeability played a major role in that dog being admitted to the HOF. That "politically placed" factor led to anger by more than a few, fairly often particularly if they felt another dog should have gone into the HOF first or before another. May Carpenter felt strongly that her Ch Sandor von Debretsin should have been nominated before Dezso. In this case she made a valid point. Many of the early Vizslas just don't have "the numbers" to play with. Her Sandor was not of that persuasion. He had the numbers & was clearly an early great winner.
Ch Csinos V Hunt CDX HOF at first glance's only credential was producing a Dual Champion but Csinos was one of the best Breed Ambassadors, the USA and particularly the mid-west area was ever known. There was no walking by Mz Csinos, not because of her show, field or breeding accomplishments but because her heart was solid gold & everyone had to stop & reach for some of that sparkling Vizsla DNA.
In short…..Vizslas who give us our SPARK PLUGS for dogs, people AND/OR breeding programs are what fuel the locomotives for breed history comprising the foundation & dynamics of a VCA Hall of Fame dog.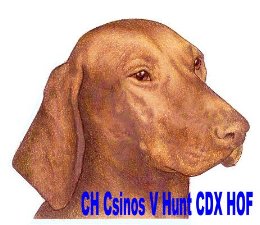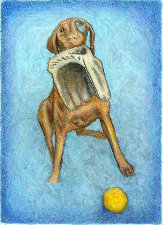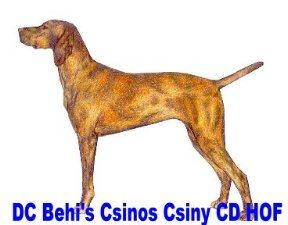 Ch Csinos V Hunt CDX, head study & in Breed Ambassador mode & Trixie HOF. Drawings by dlb
Below are a few of the early VCA HOFers. As you can see numbers are not a part of the story & from that breeding data discerning individuals may not include enough data to understand why the below were submitted & inducted into the HOF. Unless of course, they met "that" particular dog. And then more understand sparkability of the plugs we place around the breed.
Futaki Darocz was bred to six females, had 27 puppies carry his genes forward & produced three Duals & three Champions.
Jodi of Czuki Barat was bred to eight females, had sixteen puppies carry his genes forward & produced three Duals & two show Champions.
Behi's Csinos Csiny was bred once, produced two puppies who carried her genes forward & produced two FCs.
Weedy Creek Lobo was bred to twenty one females, produced 49 individuals who carried his genes forward, produced 8 Champions, 1AFC, 1 FC
Csinos V Hunt was bred to two males, had six puppies carry her forward & produced one DC.
Rothan's Rozsda Kisanya was bred three times, had eight puppies carry her forward & had 2 Duals & 2 Champions.
Weedy Creek Dutches was bred four times, had eight puppies carry her pedigree forward & produced one Dual Champion.
Haans V Selle was bred to 8 different bitches, produced 18 puppies that carried forth his genes. Out of those eight he produced two DC's & one FC.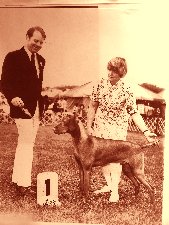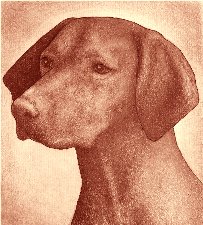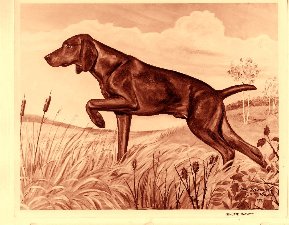 Bear, Bratt & Brok HOFers
I am familiar with Behi's Csinos Csiny's spark plug ability. In the below link one can see some of the intangibles as to why she was a special Breed Ambassador. In time I hope to bring many of the individual dog pages up to this sort of snuff by providing a rounding of articles & information with all helping to paint a clearer picture why some get in & others might not. The below link will grow as well as I collect & gather up more data about Trixie's life.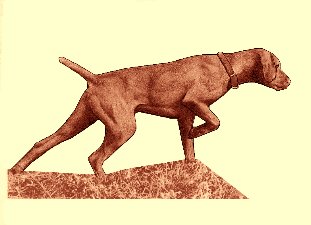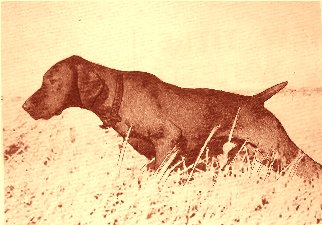 Haans V Selle HOF
So what is the best answer? How can voters determine from rote numbers, a true picture? Unfortunately because many of today's voters may not be left who competed against potential nominees for more than a few, the answer lies mostly within the written word. The breed must do a better job of educating the HOF voting public & not hobble the system by having too high of a number of votable dogs that one or none do not go into the HOF. (my opinion, for what it is worth)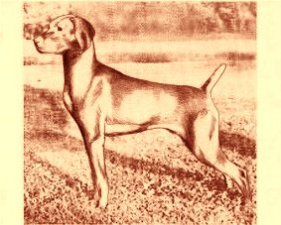 Ch Hunor HOF
The VCA Hall of Fame should be……a great story about a sparkplug of a Breed Ambassador. dlb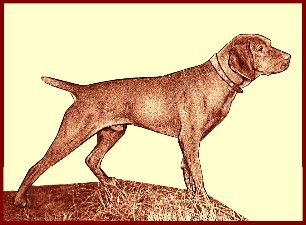 Nikki & Reaghan HOFers